Members: 
Turn to Torbjörn for questions about the Sustainable Sweden Association and the organization of Tours.
Read More about Torbjörn
Social planner and economist. Chairman of Sustainable Sweden Association. Initiated the Ecomunicipality movement in Sweden and co-founded Esam AB. Torbjörn has thirty five years of experience of working with sustainable development – unique even in Sweden. He is an international lecturer and was the project leader of "Sustainable Robertsfors" where a concept called "Ecomunicipality 5.0" was worked out. Torbjörn participates during the tours, gives lectures and shares his experience.
Phone: +46 70 33 66 963
Mail : torbjorn@sustainablesweden.org

Lena Lindahl
Japan Representative
Contact Lena for questions regarding Tours in Japan or with japanese participants or for more information about her work in Link & Learn International.
Read More about Lena
Lena Lindahl is the founder and manager of Link & Learn International, a company in Uppsala Sweden focusing on learning exchanges between Sweden and the international community in the field of sustainability. Lena worked in Tokyo for 24 years before she moved her base to Uppsala in 2013. She is fluent in Japanese and and also reads and writes in Japanese apart from being fluent in English and her native Swedish. Lena maintains a wide network within the environmental community in Japan.
In 2002 Lena initiated Sustainable Sweden Tours for Japanese speakers. She welcomes visitors from Japan to Sweden all year round, making study visit programs to all parts of Sweden and accompanying guests as interpreter. In Uppsala she handles technical visit requests to the City of Uppsala from China and other countries. In addition, Lena arranges study visits to Japan for politicians, media and others. Since the Fukushima nuclear accident she arranged and accompanied several visits to the disaster hit areas.
Lena is a popular lecturer on green issues speaking to Japanese audiences about Swedish initiatives to achieve sustainable development. In Sweden she talks about the energy and environment situation in Japan as well as cultural aspects of daily life and work in Japan.
Lena provides research, planning, introductions and interpretation for media representatives or others looking for navigation in the sustainability community in Japan. By accessing sources available only in Japanese she can tap into a broad variety of information and add a competitive edge to foreign sustainability intiatives in the country.
Mail : lena@sustainablesweden.org
Site : Link & Learn International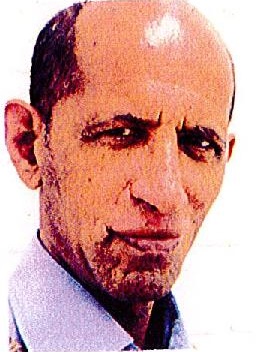 Adane Negash
Ethiopia Representative
Turn to him for questions regarding Ethiopia or SSDE.
Adane is an Information Designer Scientist and Public Relation – PR Expert. He is one of the two founders of a charity organization – Sustainable Sweden Association Ethiopia / Sustainable Sweden Development Ethiopia (SSAE/SSDE). He is also an Executive Director, Tour Leader and Senior Consultant. Adane has joined Sustainable Sweden in 1992 and is now one of its principal members. He has more than 20 years of experience working with Eco-municipalities.
Adane owns a company specializing in trade of sustainable products between Sweden and Ethiopia.
Mail : adane@sustainablesweden.org
Phone : +46 73 814 50 63
Sardu Bajracharya
Nepal Representative
Sardu Bajracharya is an environmental scientist and a GIS/Remote sensing expert. She is the founder of a non-profit organization 'Sustainable Nepal'. As a member of Sustainable Sweden, she hopes to enable the sharing of experiences and knowledge of sustainable development between the two countries.
Read More about Sardu
Sardu has also worked in International organizations such as ICIMOD, WWF with various environmental projects since 2001. At present, she is doing her Ph.D. at Lund University researching impacts of climate change on forest disturbances. Her interest lies mainly in climate change mitigation, sustainable development, community forestry, and the United Nations' program for
Reducing Emissions of Deforestation and Forest Degration
(UN-REDD).
Mail : sardu@sustainablenepal.com
Phone : +46 76 133 88 35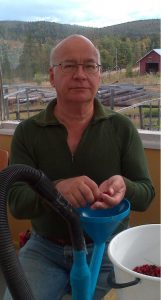 Svante Lejon
Tanzania Representative
Svante cooperates with the tanzanian NGO Jenga Jamii Foundation (JJF) towards establishing sustainable strategies in the country.
Read More about Svante
Svante Lejon has a lifelong interest in sustainable development, especially regarding social sustainability. Svante is an economist with special interest in cost benefit analysis, monitoring and evaluation. He has been chairman of the board for a chemical company with focus on environmentally friendly products and active in management for a solar energy company and a mining company. He has been the head of the section for analysis and development of Swedish Vocational Education and Training (VET) at Arbetsmarknadsstyrelsen (AMS – Labor Market Board). He was responsible for developing and producing the first annual reports describing VET in Sweden and has long experience as VET teacher. He also has a long experience of different functions in the Swedish army, where he is active up to date. From time to time he has cooperated with Torbjörn Lahti in some projects. Since 2015 Svante is developing a strategy for making Tanzania more sustainable in cooperation with
Jenga Jamii Foundation (JJF)
, a Tanzanian NGO.
Gunnar Brundin
As one of the two founders of Esam, Gunnar Brundin has more than 25 years of experience of working with eco-municipalities. He is an environment and quality Lead Auditor at the Technical Research Institute of Sweden – SP Certification.
Mail : gunnar.brundin@esam.se

Susanne Eriksson
English tour guide
Susanne Eriksson is consultant and educator with a wide competence in sustainable development. She has years of experience in strategic environmental development in business settings, especially from a small business point of view. Additionally, Susanne has deep knowledge in Swedish environmental law, capable of presenting law text in simpler language. Since many years, she also plans and conducts Sustainable Sweden Tours between foremost USA and Sweden regarding sustainable development.
Mail : susanne@sustainablesweden.org
Mona's contribution in changing the world in a sustainable direction is primarily expressed through images, illustrations, photos and print layouts. This assignment is coupled with her other job – as an art teacher, since 20 years back.
Mail : mona@sustainablesweden.org
Interns in Sustainable Sweden:
Throughout the last years, Sustainable Sweden has welcomed several interns interested in working with and learning about practical examples of Sustainable Development in the Nordic countries.