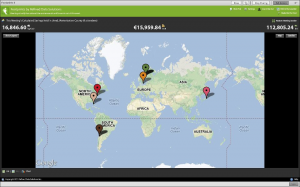 Welcome to Ecomuna: a Global Capacity Center for all Eco-Municipality friends in the world !
Click here to learn about and watch the Ecomuna Conference done for the 30th anniversary of Övertorneå, the first Eco-municipality ever created in Sweden.
The National Association of Swedish Eco-Municipalities and Sustainable Sweden Association have created a virtual meeting place where we want to bring together all enthusiastic "fire-souls" and other interested in the growing global Eco-Municipality movement. Our web-room is the first step in building a global Capacity Center for Eco-Municipalities – Ecomuna.
Here we want to connect the eco-municipalities, capacity centers, networks and other organizations that share the Eco-Municipality values. Along with these and all the individual members, we want to create a tool that can accelerate the transition to a sustainable world by supporting, disseminating and deepen sustainable local change around the world.
Join us here.